Welcome to Spring Creek Elementary!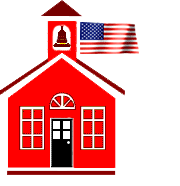 Spring Creek will have TWO registration days for the 2014-2015 school year.
* Friday, August 1st - 3PM -6PM

* Monday, August 4th - 9AM -2PM

Registration and Enrollment Information
Download registration documents online to save time!

NEW STUDENTS are required to show (2) different proofs of of residency for their zoned school on or before registration day.
It is recommended that schools ask for two (2) different proofs of residency for RETURNING STUDENTS.
Immunizations must be up to date. Students may also receive a Free and Reduced Lunch application in their registration packet. 2014 applications will be available at schools in August.
Acceptable documents in the custodial parent/guardian's name are:
Current electric, water, gas, or cable bills within the last 30-60 days

Current lease or mortgage

Agency, government or court documentation.
Don't forget to save those BOX TOPS FOR EDUCATION!